The Film Festival that nearly wasn't.



In 2021, the Sydney Film Festival was planned for June. Then July. Then September. But in November, it actually happened! And after going through this painstaking process of rebirth alongside the SFF team, we'd lost our desire to get into the nitty-gritty of film.
The preceding two years had underscored the immense value of film's simpler joys... and that's what we wanted to focus on. The SFF brand was already very much about being a passionate film fan, but this year – out of a mixture of relief and gratitude – we wanted to kick it into overdrive.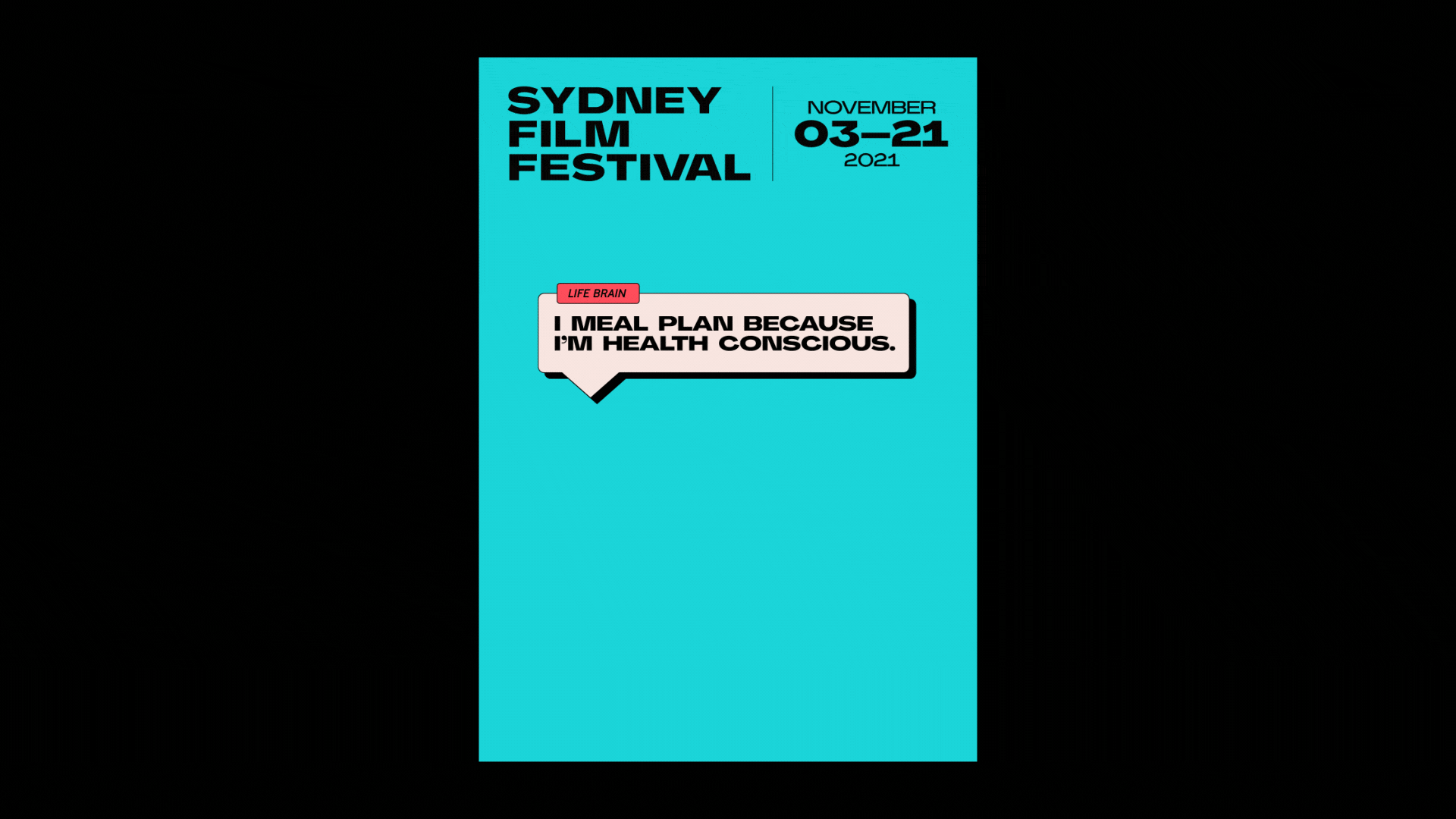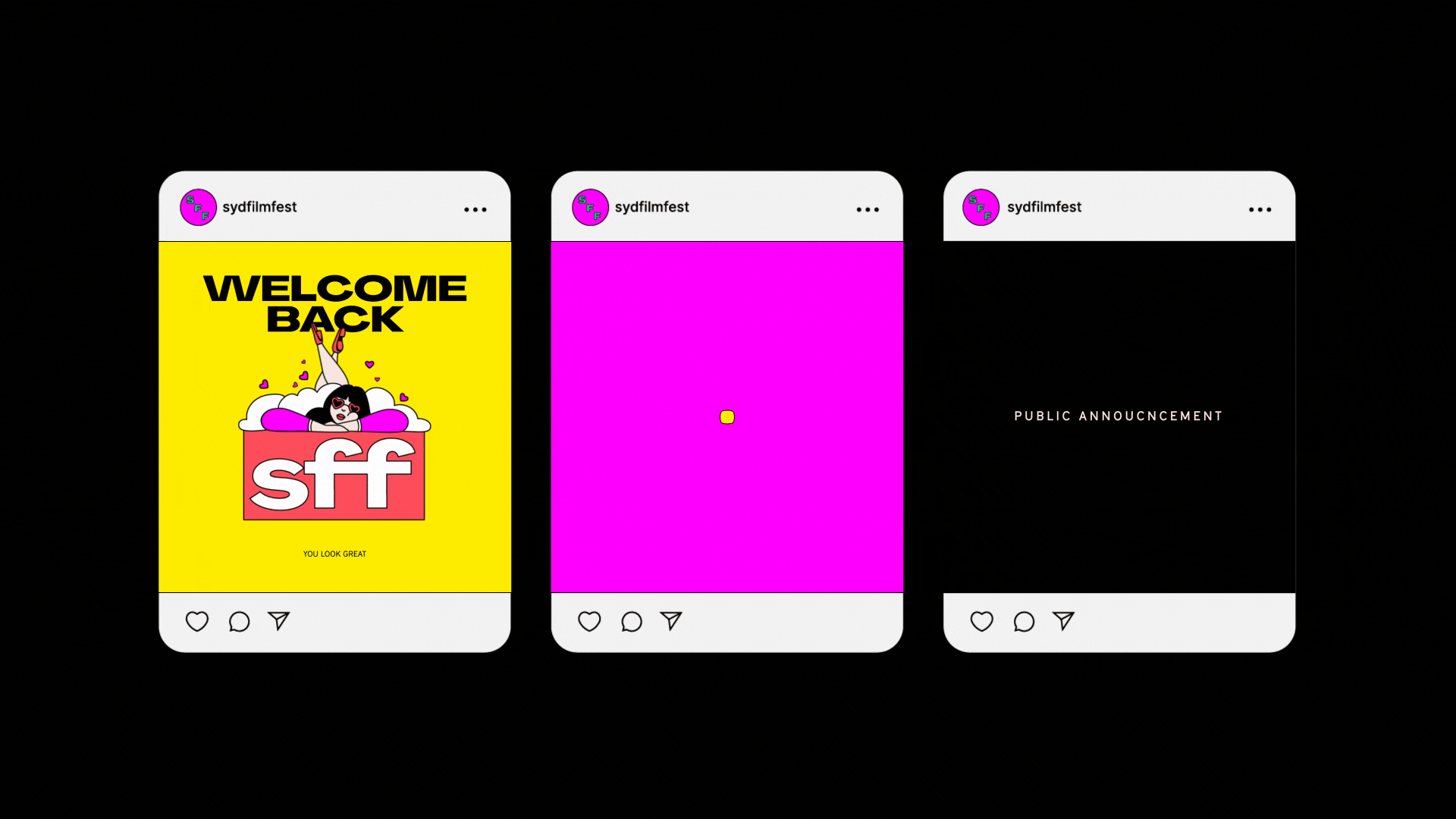 The "Motion" half of
"Motion Pictures"



The animated faux-production icons from SFF 2019 were a key part of that year's identity – but we knew that if we wanted to capture the sense of excitement and energy we were going for, we'd have to expand the role of motion in the brand.



This year, it's everywhere – in social posts, in digital OOH activations, and (of course) on the silver screen, the SFF identity bounces and pulses with palpable excitement.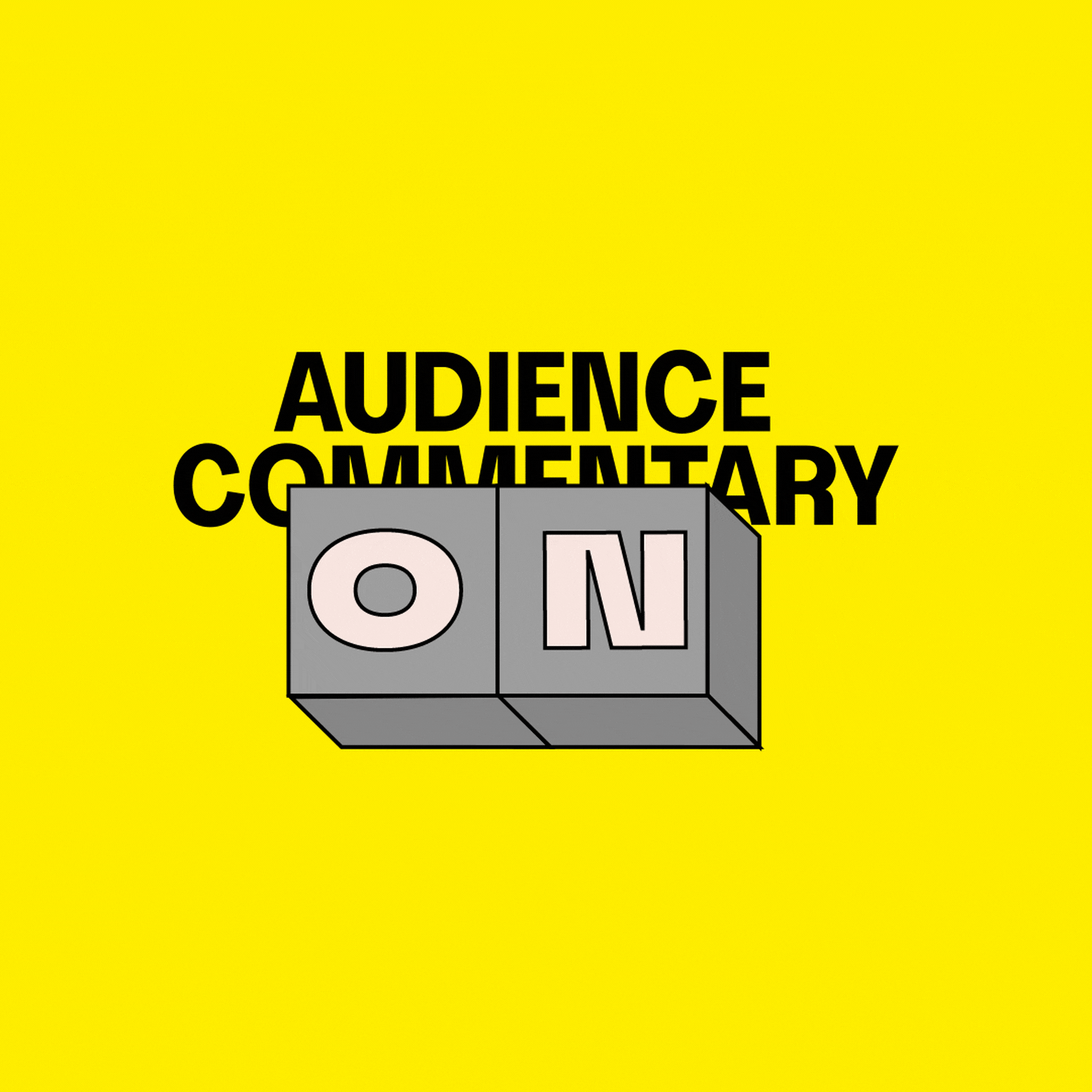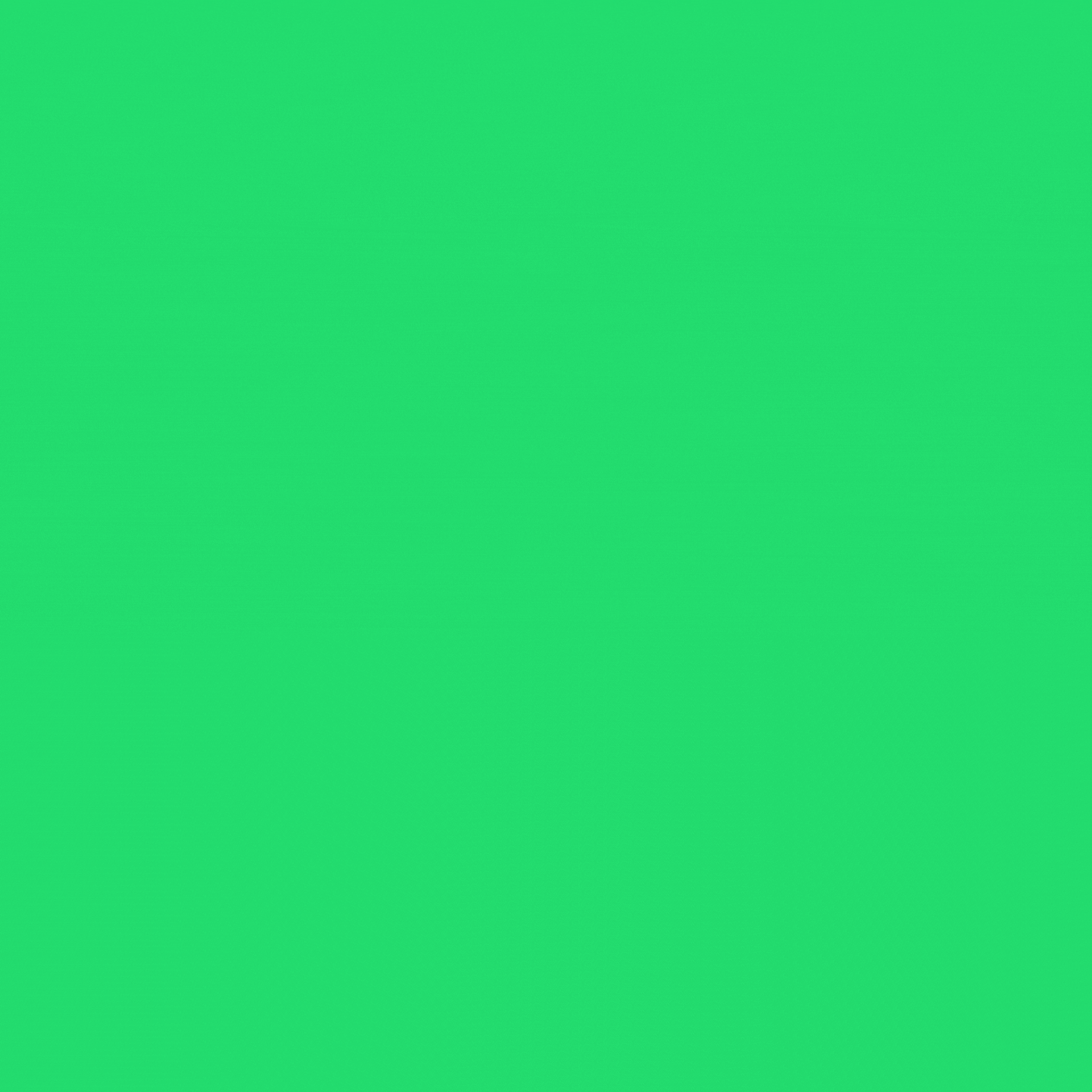 Studio: For The People
Role: Motion, Design